While the new normal involves perspex screens, social bubbles and standing in circles on the floor, there's no doubt we have all missed the coffee break gossip with co-workers. 
With lots to catch up on – lockdown scandals and Zoom call slip-ups whilst working from home – we need to know: how to keep safe getting a fresh cup of coffee at work in 2020.
---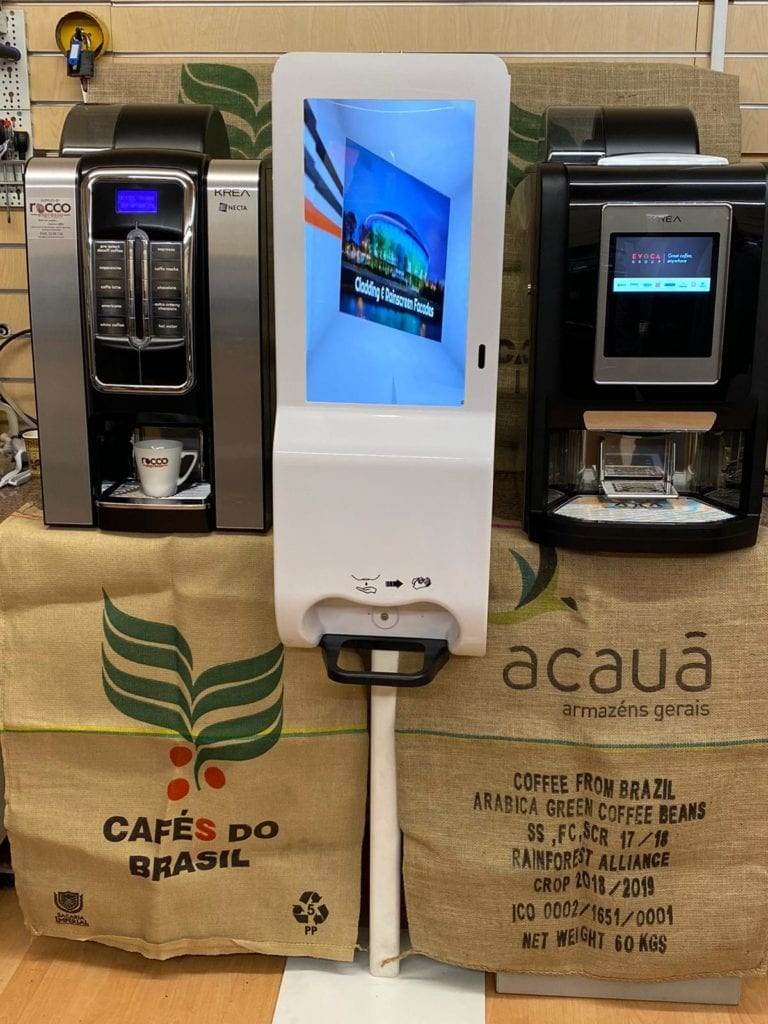 ---
A fully-automated press button coffee machine is easy to use and cuts out the middleman in keeping your workplace caffeinated. There's little to no prep work required – simply grab your favourite coffee mug and you have the perfect brew at just the touch of a button. There's no more re-using teaspoons, digging down in the coffee jar and rummaging around the cupboards for the decaf.
With a tank filled or plumbed-in coffee machine, there's no need to wait for a kettle to boil. You'll also save time spent queuing in cafés during the morning rush and it's much easier to social distance.
And with our new no-touch automatic hand sanitising station, you can encourage only clean hands to be touching your machines.
---
---
Our bean to cup machines are easy to clean with a regular sanitiser spray and a wipe over. As with any touchpoint, you should do with every use. Always follow the instructions in manual and the label on any cleaning products to ensure safe and effective use.
Our machines use high quality freshly pre-ground coffee beans so you can offer full-bodied espressos to your workforce at the perfect extraction temperature, without the need for a coffee plunger.
As well as offering long-term leases, we offer custom length short-term rentals which include ongoing equipment servicing and maintenance. Perfect for businesses looking to trial and find the perfect coffee solution without having to worry about the steep upfront costs of buying a coffee machine in these uncertain times.
---
Rocco takes care of your coffee machine and supplies whilst you take care of your customers and business.