Coffee is the most popular beverage in the world, invigorating our mind and senses every single day. We need it in the morning because it sets our mind in an alert mood and we might even need it during the day when we feel the need for something refreshing to boost our energy. Having said all these, every workplace should offer a good cup of coffee to all the people that work there. Coffee is associated with a working day, especially if we use our mind to complete most of the tasks we are assigned, this is why working environments should have coffee machines at the discretion of the working people.
Why is it a good thing to have coffee in the workplace? Wouldn't this make people enjoy too many coffee breaks?
Well, having coffee at work, allowing employees to reach it with ease without having to leave the building means more time spent working instead of finding a café for enjoying a cup of coffee. You see, everybody will feel the need to have a break and refresh his or her energy resources with a cup of hot coffee, so if they don't have it anywhere near them, they will go searching for a place that will provide them with the much-needed liquor. This means longer lunch breaks and more time spent outside the office. But, if employees can have their cup of coffee where they work, breaks will be significantly shorter. Not to mention that employees will get to know each other better and create stronger bonds, which leads to a better collaboration and efficiency when working together if they get to talk over a cup of coffee.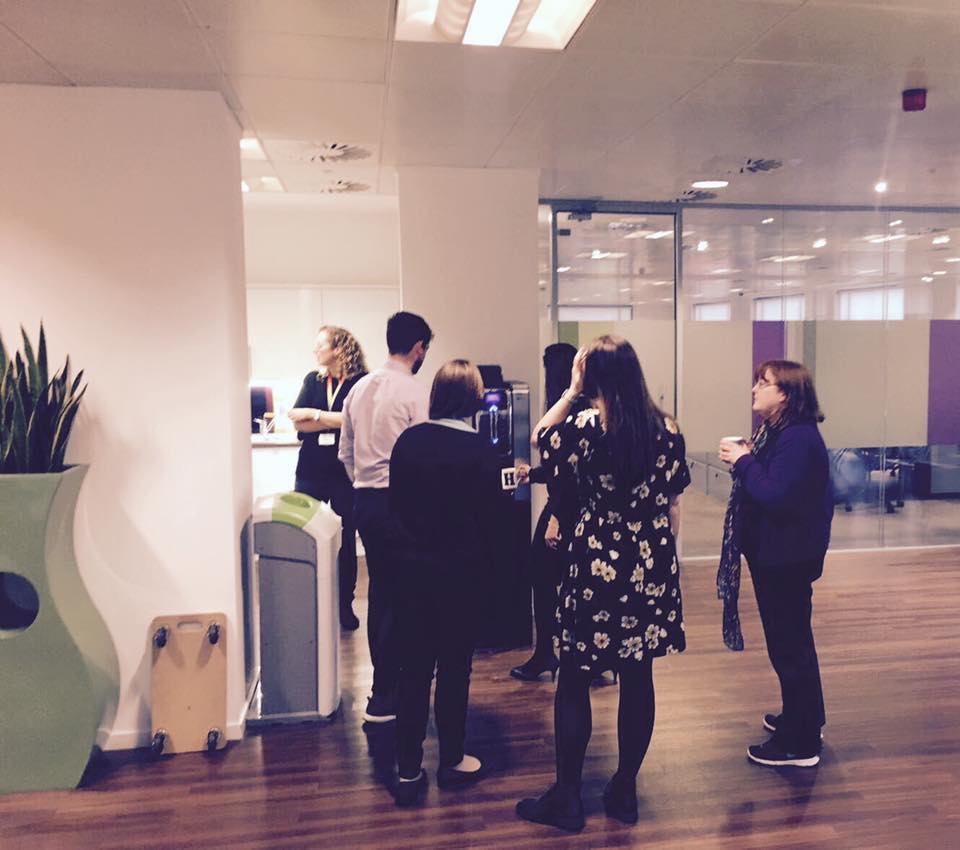 If you wish to create a more comfortable and pleasant working environment for your team and employees, you definitely need to consider providing coffee in the workplace. It is one of the conditions that make a workplace desirable in the eyes of the people that work here every single day and spend half of their time or even more in this particular space. While it is obvious that you won't be able to make them feel like home, you can make them feel a bit more relaxed, by allowing them to get the cup of coffee they need to get through the day and perform better at work. We cannot deny the benefits of coffee on our health and mental status, this black beverage helping us focus more, pay more attention to what we are doing, and even relax while we wait for it to kick in and make us more prepared to face the incoming challenges.
Of course, the quality of the coffee plays an important role as well. So instead of offering your employees poor coffee, you'd better not offer coffee at all. Do you know what the best part is when looking to have coffee in the workplace? You don't even have to buy the machine because you can rent a great one and solve this problem without making a significant long-term investment.We also have a rock-solid guarantee.
[message type="custom" width="100%" start_color="#AC2124″ end_color="#AC2124″ border="#AC2124″ color="#ffffff" align="center"] [one_fourth]
[/one_fourth] [three_fourth_last]
We Guarantee To Have The Best Coffee Solution For Your Business. 
Find A Better Coffee Solution From A Competitor, We Will Give You 2,500 Free Coffees, Even If You Go Elsewhere.
*terms and conditions apply
[/three_fourth_last] [/message]
Contact us on 0141 538 0150 for a free quote or complete this form.